You are here:
MAK - Museum of Applied Arts
Click on the topics for detailed information:
Celebrate in traditionally grand style amidst the classic ambience of one of the most famous representative buildings on Vienna's Ringstraße, or take advantage of the unique atmosphere of the exhibition halls for your special event. The MAK serves as a museum and laboratory for applied arts at the interface of design and architecture. Thus situated between tradition and the present, the MAK offers space for all kinds of events and will make yours an unforgettable experience. At your request, we would also be happy to arrange exclusive tours of our collection or temporary exhibitions.
Show less

Show more
Additional information:
Daylight in meeting area
EcoQuality Label for Tourism
WiFi free of charge:

public WiFi

WiFi for a fee
Air conditioning:

partly

Free choice of caterer
Meeting rooms
| Meeting room | Photo | Area | L/W/H | | | | | | |
| --- | --- | --- | --- | --- | --- | --- | --- | --- | --- |
| MAK Columned Hall | Show picture | 520 m² | -/-/ m | 350 | | | | 280 | 450 |
| MAK Lecture Hall | Show picture | 223 m² | -/-/- m | 240 | | | | | |
| MAK Exhibition Hall Ground Floor | Show picture | 1,474 m² | -/-/- m | 500 | | | | 450 | 520 |
| MAK Exhibition Hall Upper Floor | Show picture | 1,203 m² | -/-/- m | 410 | | | | 410 | 410 |
| MAK Lounge | Show picture | 80 m² | -/-/- m | 40 | 20 | 20 | | | 50 |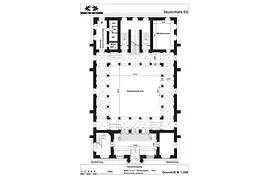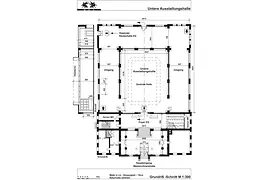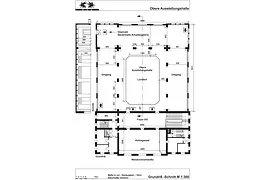 Stubenring 5,
1010
Vienna